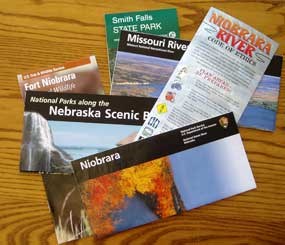 Brochures are common marketing tools, very common. Customers expect and ask for brochures. They fit nicely in standard envelopes for mailing, in brochure racks for displaying, and in your hand for passing out. Some businesses and sales people use their brochures frequently and to maximum effect, and it is these professionals who often come to me and ask, "How do I make my brochure better?" What they mean is can they make the brochure even more impressive or more persuasive. There are a few easy tricks of the trade for making good brochures even more impressive.
Now, let's assume that you have already done the basics. Your brochure is well-written and free of embarrassing grammar and spelling errors. Your design features engaging artwork such as custom photography, stock photography, or quality illustrations. Here are some easy strategies for taking that brochure to the next level.
Make an Irresistible Offer: Brochures that say our company name is ABC and our services are XYZ are fine, but brochures that make an irresistible offer will get immediate results. For instance, when my agency direct mails brochures to home health agencies, we sometimes say "Multiple home health agencies have doubled referrals from doctors after 90 days of using this marketing strategy correctly. Learn how. Free. No obligation." If you really think about it, you can probably develop an irresistible offer for your business. However, several business types are not allowed to make irresistible offers. For instance, Medicare regulations largely prohibit home health brochures and physical therapy brochures from making special offers such as freebies, so they are severely limited in this regard. But there are still more brochure strategies available to them.
Article Source: http://EzineArticles.com/7948157